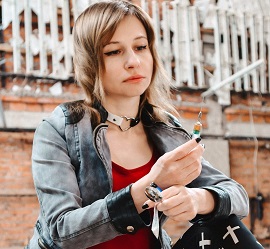 A guest post by certified parent coach, Cathy Taughinbaugh
Like many moms, I struggled to cope when two of my children became dependent on drugs. Marijuana and crystal meth were the substances that led my kids astray. My children's addictions also affected my middle son, who thought our family had fallen into a state of dysfunction.
Thankfully, my kids were, after many ups and downs, ready to get help and find their way to recovery. After my children managed to get off drugs, the experience made me want to help other parents with addicted children.
Here are some of the tools I learned that helped me stay strong and maintain hope during my children's addictions, as well as supporting them into recovery.
How to Cope With Having an Addicted Child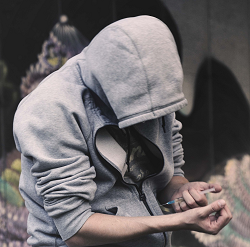 My children's drug addictions affected me deeply. I felt the shame, frustration, anger, and sadness many moms experience in this situation. I wanted to isolate myself from friends and family, blamed myself, and felt a profound sadness.
While addiction can cause many negative emotions for family members, it is helpful to accept that you are in pain by checking in with your feelings and thinking about what you are experiencing. Self-compassion can help sustain you through the–sometimes–long haul before your child is ready for recovery.
Focus on positive actions that you can take to help your addicted child. If families can learn new skills and apply them through practice, the likelihood is greater that they can help motivate their children toward recovery.
Learn About Your Child's Addiction
Parents should educate themselves about addiction and effective ways to handle it. Many of the tools I used to deal with my children's addictions were from the evidence-based Community Reinforcement and Family Training Approach (CRAFT).
Some early concepts I learned were that addiction doesn't discriminate, one size doesn't fit all when it comes to addiction and recovery, and parents can help their struggling kids. I also discovered important factors which help children recover from addiction, such as compassion and skillful communication.
Many families have found the skills they learn with CRAFT have helped them motivate their children so they are more willing to consider recovery as a way to change their life for the better.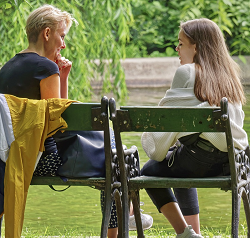 Compassion Helps Your Child Recover
Many parents have been told to detach, let go of their addicted child, or let them hit rock bottom. While some may have succeeded with this approach, I would encourage families to stay close. Staying involved in your child's life is helpful for everyone.
I learned that more compassion, and leaning in, will open a new window of possibilities. Creating an environment where your child feels open to trying out new healthier behaviors can help.
Taking the time and making the effort to really listen to your child increases connection, compassion, collaboration, and hope. This makes it more likely that they will seek, and embrace, recovery.
Don't Enable Your Child's Addiction
Enabling behaviors include things such as paying off your child's drug debts or lying for them if they miss school or work due to their addiction.
Stepping out of the way and allowing the consequences of their actions to unfold naturally allows your child to feel the negative impacts of their addiction and can be a powerful motivator to move towards recovery.
Refusing to enable an addiction is actually a compassionate thing to do.
How to Talk to Your Addicted Child
While alcohol or drug misuse can be frustrating, the more you can keep the conversations positive and manage your emotions, the better. Here are three communication strategies that are especially helpful when you have a child affected by addiction.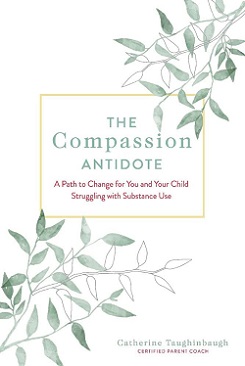 Red light, green light: This strategy helps parents notice when a conversation with their child is going well vs. when their child is shutting down or getting defensive about their addiction. If communication is not going well, it's better to stop the conversation and wait for a better time.

Ask Open-ended Questions: Ask your child questions that start with "How", "Where", "What", or "Tell me about". Open-ended questions, which do not have a "yes" or "no" answer, open the conversation and increase connection.

Positive reinforcement: This foundational tool helps families look for what their child is doing well instead of focusing only on negative behavior. Talk to your child about things other than their addiction and praise them for every step they make towards recovery.
Don't give up if you have a child affected by addiction. There is hope for change. Recovery can be possible for your child too – and now you have some positive tools to help.
Cathy Taughinbaugh is the author of The Compassion Antidote: A Path to Change for You and Your Child Struggling with Substance Use. Parents with children affected by addiction can read more advice from Cathy on her blog.