What's unique about Beth Burgess?
+ I offer you a unique range of tools. No other NLP Practitioner or Coach also gives you powerful DBT strategies to my knowledge. This is a cutting-edge combination that no-one else offers..
+ I totally walk my talk. All the tools I will use to help you, I use on myself to be the most successful individual I can be. That's how you can be confident that they work.
+ I have encountered many issues in my life, which I have overcome. That's why I feel I have an empathy unrivalled within the industry. I know what you're talking about - I understand you.
+ I respect and treat you as a unique human being and provide a tailored solution to suit you, based on my large repertoire of tools.
  + I demonstrate what can be ach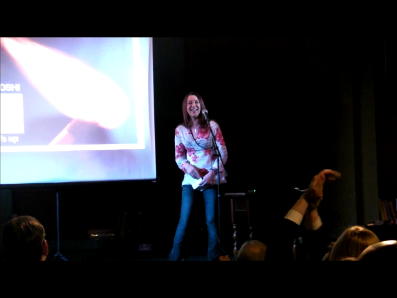 ieved even when seemingly insurmountable obstacles stand in your way. I refuse to give up on finding solutions for you, too.
  + My life's mission is to fight for more understanding in society and the de-stigmatisation of mental health issues such as addiction.
  + I want a better future for all of us for whom life has not been easy.
 Qualifications, Training & Studies
 I am a qualified NLP Practitioner (ANLP, IBPDA & ILM accredited). I've been fully trained in Coaching and Mentoring.
I received a Distinction for my Theory and Principles of Indirect Hypnosis, Ericksonian Psychotherapy and NLP Diploma (British Hypnosis Research).
I trained in Motivational Interviewing and Solution-Focused Therapy through the NHS.
I have a background working in Social Care, coaching recovering addicts to attain their personal and professional goals.
Everything else I have an in-depth knowledge of, like Dialectical Behaviour Therapy, is because I have completed courses to help me personally, studied further, and I employ the principles in my daily life.
I am committed to my ongoing professional development and regularly attend workshops and explore new material to provide the best service I can. I have studied everything from behavioural biology to somatic experiencing, so that I can be informed and flexible enough to help you, whatever your issue.

I have written several books, one of which won a 'Best Book of All Time' BookAuthority Award, and I have contributed to academic publications as well as being regularly quoted and featured in media all across the world.
I was Chair of the Board of Trustees at drug and alcohol charity DiversityInCare for over three years.
Why do my clients like working with me?
I have been there and understand where you're coming from. I know exactly what it is like to face life-limiting problems and to feel lost. I have also found my own way out of these issues and can pass on all the wonderful benefits to you. I want you to get well as much as you want to. I want you to have an amazing life too.
I am a genuine, warm, passionate, and friendly person. I am professional but you will find me very down-to-earth to work with. I make the process as enjoyable as possible. I am non-judgemental, honest, and caring -- and I work extremely hard to empower you to get you the results you want.
I won't let you settle for second best - you've already done so much hard work and been through so much battling your situation, that I think you deserve to have a truly amazing life at the end of all that -- and you can when you work with me.
Why not book a free no-obligation consultation now to find out if you'd like to work with me?