Is one of your employees battling with drink or drugs?
Do you have a 'warrior down'? When a valued staff member is having difficulties with drink or drugs, it is sometimes very hard to know what to do.
Good workplaces should always have a policy in place for employees who have issues with substance misuse. Unfortunately, the solutions provided are not always appropriate. Referring a staff member to Occupational Health is often inadequate. Giving them six sessions of counselling with someone inexperienced in addiction issues is unlikely to help.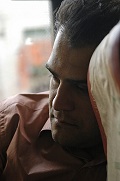 If your employee admits they have a problem, there is no-one better to help them than an experienced Addiction Therapist and Recovery Coach, using a solution-focused approach to get your employee back on their feet.
Whereas counselling focuses on the past and on feelings, Coaching is designed to solve the problem in the here and now, so that your valued employee can make the best decisions about the way forward from their problem.
I am an expert on addiction. I have personally been through the issue of addiction at work and have written two books on addiction recovery: The Recovery Formula and The Happy Addict.
I have been quoted as an expert on a feature on substance misuse at work by the Institute of Leadership & Management (ILM), so you can trust that I know my stuff.

To give your employees the best chance of getting better quickly and returning to work recharged and renewed, This email address is being protected from spambots. You need JavaScript enabled to view it.. Highly confidential help for executives also available.
Due to popular demand, my work has now expanded to include any, and all, setbacks that staff may need help overcoming, including mood disorders, eating disorders and difficult life events such as divorce or bereavement.