While it is positive that workplaces want to deal with substance misuse issues, and support staff to recover, some policies may be doing more harm than good.
Most workplace drug and alcohol policies fail to take into account the nature of the problem, and therefore can not provide effective solutions for their staff.
Most people do not understand addiction or substance misuse properly - that includes human resources managers, occupational health advis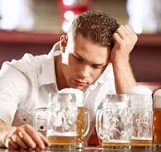 ers, doctors, and even some alcohol counsellors.
Use of substances at work falls under a few different categories. Not everyone who uses drugs will be an addict, and not everyone that drinks heavily will be an alcoholic.
While six sessions of alcohol counselling may help a heavy drinker, this sort of help is very unlikely to produce any lasting, positive results with an alcoholic, and this may leave your employee feeling even more hopeless than before.

It is pointless to stage brief interventions with an alcoholic in the hopes that they will control their drinking - because they will not be able to. Equally, packing a heavy drinker off to rehab is not usually the best solution either.
There are subtle differences in the way that heavy drinking or drug use are manifested as opposed to addiction, which can only be identified by someone skilled in detection, and with a lot of experience of these different types of disorder.
There are also massive differences in the most effective treatment pathways for these issues. Putting a staff member on the wrong treatment pathway will waste time, money and jeopardise any chance of meaningful recovery.
Sadly a lot of current diagnostic material is flawed, because it has been produced by people who do not really understand addiction, no matter how much training they may have.
Having completed a counselling qualification or having attended a Drug and Alcohol Awareness workshop will not enable even the most well-meaning of workers to really tell the difference between the various types of disorder.
You need a real specialist in order to diagnose drug and alcohol disorders correctly, treat them effectively, and produce the results you want.
by Beth Burgess
by Beth Burgess
If you have a staff member who you think may be in trouble, contact me for a free consultation.
by Beth Burgess
by Beth Burges